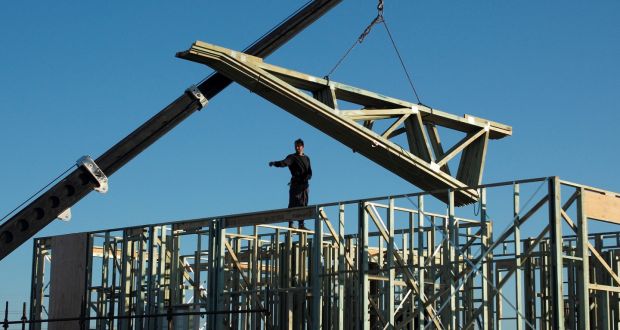 Unemployment falls to nine-year low of 6.3%
Unemployment in Ireland fell to 6.3 per cent in August following a surprise uptick in July. The latest figures show that the number of workers classified as unemployed fell 1,700 to 139,100 last month, which equates to an annual decrease of 33,900.
Having peaked at 15.2 per cent at the height of the crash in 2012, the State's jobless rate is now three points lower than the euro-area average of 9.1 per cent.
On current trends the State's headline rate is expected to be 6 per cent or lower by the end of the year.
Several think tanks have warned that at unemployment levels below 6 per cent the Irish economy is close to full employment and runs the risk of overheating.
Commenting on the latest numbers, recruitment website Indeed warned the current rent crisis may be putting off overseas workers from helping address Ireland's tightening labour market.
Indeed economist Mariano Mamertino said: "The Irish labour market continues to be a magnet for European jobseekers."
"As the domestic labour market tightens, employers will increasingly look overseas to hire people with the appropriate skills. However, the biggest challenge they will face is ensuring new potential new hires aren't put off by the lack of suitable rental accommodation in Dublin," he said, noting a recent rent-affordability index that suggested only Manchester, London and Amsterdam are less affordable than Dublin.
"Addressing the chronic shortage of professionals in sectors such as technology is a major priority to continue to attract business and investment, and it will not be possible to meet the demand for talent solely from the domestic labour market," he added.
The latest numbers from the Central Statistics Office show the unemployment rate for men was 7.1 per cent in August, down from 9 per cent last year, while the jobless rate for women was 5.2 per cent, down from 6.5 per cent a year ago.
The State's youth unemployment rate was 12.7 per cent, which represents an increase on the 12.3 per cent recorded previous month.
"Youth unemployment remains too high, and while it has fallen from 17.8 per cent at the beginning of 2016, it is worrying that the rate has started to increase again in the past three months," Merrion economist Alan McQuaid said.
"The bottom line is that the Government needs to put particular focus on getting the youth unemployment rate down into single digits," he said.
Separate CSO figures revealed Irish manufacturing output in the three-month period from May to July was up 4.2 per cent on the preceding period. However, in July itself, production was up 1.3 per cent in the month but was 10.3 per cent lower on an annual basis.
Article by Irish Times