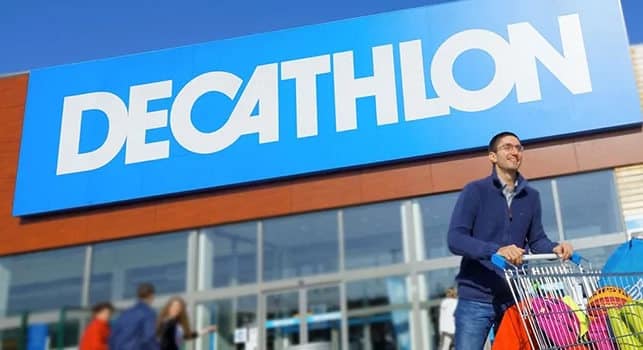 Sporting goods giant Decathlon to open in Parkway Retail Park in Limerick
International sports retailer Decathlon has signed on to open a brand new store in Parkway Retail Park in Limerick early next year (spring 2023). The new store will have a floor area of c.50,000 square feet, offering a full range of own brands across 70 sports at incredible prices. The flagship concept will also provide "sport experience zones" which include a climbing wall, cycling track, indoor gym, football pitch, basketball court and an outdoor area for fitness – all which can be used by Decathlon members for free. A "sports community cafe" will also be on site, allowing Decathlon members to meet like-minded sports lovers.
Decathlon was founded in 1976 in France by Michel Leclercq and a team of sports lovers. Their goal was to make quality, affordable sports gear and equipment accessible to everyone. Since their first store in Lille, France opened, Decathlon has grown into a global leader with over 1,600 stores worldwide and 93,000 employees, in more than 69 countries. As one of the largest sporting goods retailers in the world, Decathlon strongly believes in the benefits of sports and is driven to create innovative, quality, affordable sports equipment and products for as many people as possible, all over the world.
Decathlon opened its first Irish store in Ballymun, Dublin in June 2020 after a €13 million investment. The new Limerick Sports Hub will be Decathlon's second store in Ireland.
Bastien Grandgeorge, the CEO of Decathlon Ireland, said "We aim to transform the way of shopping for the future and give a complete sports experience to sports lovers. Our Flagship store in Ballymun was built with this idea in mind and the Decathlon Limerick Sports Hub will follow the same concept."
Lisa Cassidy of Sigma Retail Partners, the asset management company for Parkway Retail Park, said "As one of the largest sporting goods retailers in the world, it goes without saying that we are absolutely thrilled that we have Decathlon joining us in Parkway Retail Park. Decathlon is a very established international brand and as we continue to expand our retail offerings in all our locations, their arrival will further reinforce Parkway Retail Park as Limerick's premier Home and Lifestyle park."
Parkway Retail Park has a total of 10 retailers that includes TK Maxx, Currys, Elverys, Home Focus and Costa. It has 500 free surface car park spaces and various other major asset management initiatives have already been carried out to further enhance the retail park, with more to follow.