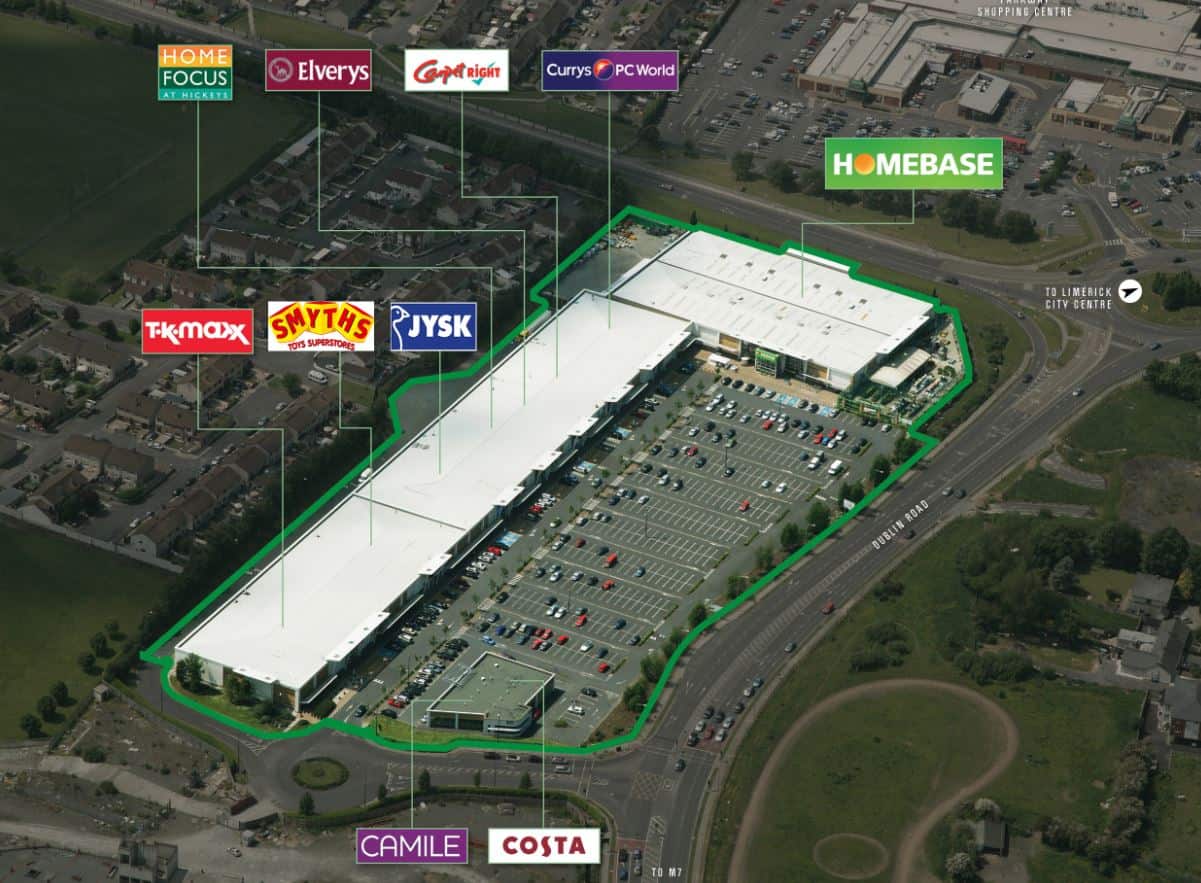 Parkway Retail Park in Limerick signs two major retailers JYSK and Smyths Toys
Parkway Retail Park is due to open two new stores in the first quarter of 2020, well-established multinational chain Smyths Toys and international homeware retailer JYSK.
Smyths Toys, who will be relocating their Childers Road store, comes as wonderful news to customers of Parkway Retail Park and the loyal shoppers of Smyths Toys in the wider catchment. The new Smyths Toy store will have a floor area of over 17,000 square feet and will provide an exciting new offering to the park. Smyths Toys was founded in 1986 by the Smyth family. Smyths Toys is an Irish multinational chain provider of children's toys and entertainment products with over 200 stores throughout Ireland and the UK, Germany, Switzerland and Austria which are owned by the Smyth family.
The second new store opening in Parkway Retail Park is JYSK, an international retail chain originating from Denmark and sells household goods such as mattresses, bedding, sofas, curtains, dining sets, garden furniture and soft furnishings. JYSK is the largest Danish retailer operating internationally with close to 2,877 stores in 52 different countries. This will be JYSK's seventh store in Ireland followed closely by their eighth store that will open in Sligo Retail Park.
Roni Tuominen, Country Manager of JYSK, said "We want to be close to our customers across the country in order to deliver an easy shopping experience. Parkway Retail Park has been on our radar from the outset. Our aim is to open 40 stores over the next few years, and we are making great progress to achieve that."
Patrick O'Connor of Sigma Retail Partners, the asset managers for Parkway Retail Park, said "We are absolutely delighted with the arrival of JYSK and Smyths Toys in our retail park. We feel they will be great additions to the existing line-up of retailers and it will complement the other existing stores very well. JYSK and Smyths Toys are both established brands in their own right and with their arrival, they bring Parkway Retail Park into full occupancy. The addition of these two leading retailers will reinforce Parkway Retail Park as Limerick's premier Home and Lifestyle park."
Parkway Retail Park will have a total of 10 retailers that includes TK Maxx, Currys/PC World, Homebase, Elverys, Home Focus and Costa. It has 500 free surface car park spaces and major asset management initiatives are underway to further enhance the retail park in 2020.