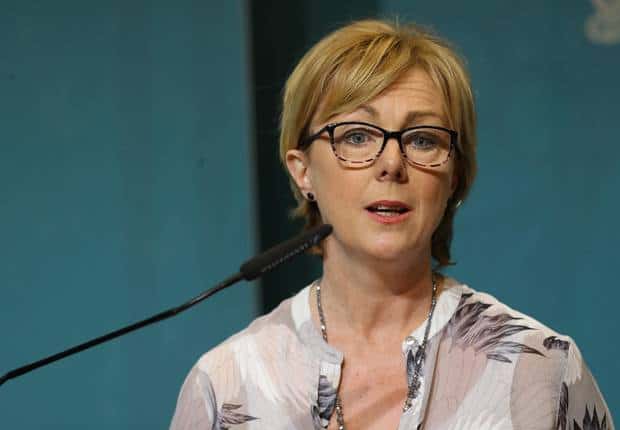 Jobless rate drops to just 4.8% as economy comes close to full employment
The jobless rate has dropped to just 4.8pc of the total workforce, bringing the economy close to full employment. According to the latest figures released this morning, there were 117,300 people out of work last month compared with 118,100 in September – a fall of 800. The seasonally-adjusted unemployment rate fell from 4.9pc in September to 4.8pc last month. This means the unemployment rate is almost 1pc lower than it was in October last year, when it stood at 5.7pc. However, youth unemployment rose slightly – from 12.2pc in September to 12.3pc in October.
An economist at job site Indeed, Pawel Adrjan, linked the fall in unemployment with an increase in hiring ahead of Christmas. He said the decline in unemployment in October is a welcome sigh of the continuing strength of the labour market. "With the risk of a hard Brexit appearing to dissipate, companies who had put hiring decisions on hold may look to ramp up activity in the new year," he said. However, he warned that employers will find it hard to attract talent given that the country is close to levels of full employment.
He said this could mean wage growth, which the Central Bank forecasts will be at least 3.5pc next year. Mr Adrjan said hiring for seasonal roles peaks in October. Jobs posted on Indeed.ie last month that included words related to Christmas in the job title were more than double the level in September and over 10 times the level in August. Most of the jobs were sales roles in the retail sector, and positions in stock control, merchandising, driving and warehouse work.
Chief Economist at Grant Thornton Ireland, Andrew Webb, said the labour market is continuing to grow despite gathering global economic headwinds. He said the increased potential for some form of Brexit withdrawal deal suggests that the major economic risk, a messy Brexit, has abated, at least until the far side of Christmas. "This is good news for the labour market which is being watched carefully for signs of economic downturn," he said. He warned that the continued strength of the labour market cannot be allowed to give way to complacency.
"Risks in the form of continued global uncertainty and the competitiveness challenges that come with a tight labour market are still in play and require a watchful, proactive position," he added. Chambers Ireland Chief Executive Ian Talbot said it was increasingly challenging for many businesses to find and retain talent. He said this is leading to increased skills gaps and higher labour costs.
Minister for Employment Affairs and Social Protection Regina Doherty noted that the unemployment rate peaked at 16pc in February 2012. "And we have now reduced that by more than two-thirds since then," she said. "We will continue to focus on tackling the remaining levels of unemployment and ensure that everyone who is able to work can find a job – the best guarantee of an improved standard of living."
Mr Talbot said a European Chamber Economic Survey of more than 50,000 businesses published today shows low domestic demand, lack of skilled workers and rising labour costs are the top three concerns for businesses across Europe. He said the National Training Fund should be used for in-work training and help Irish businesses to address emerging skills gaps in their sectors.
Article by Irish Independent