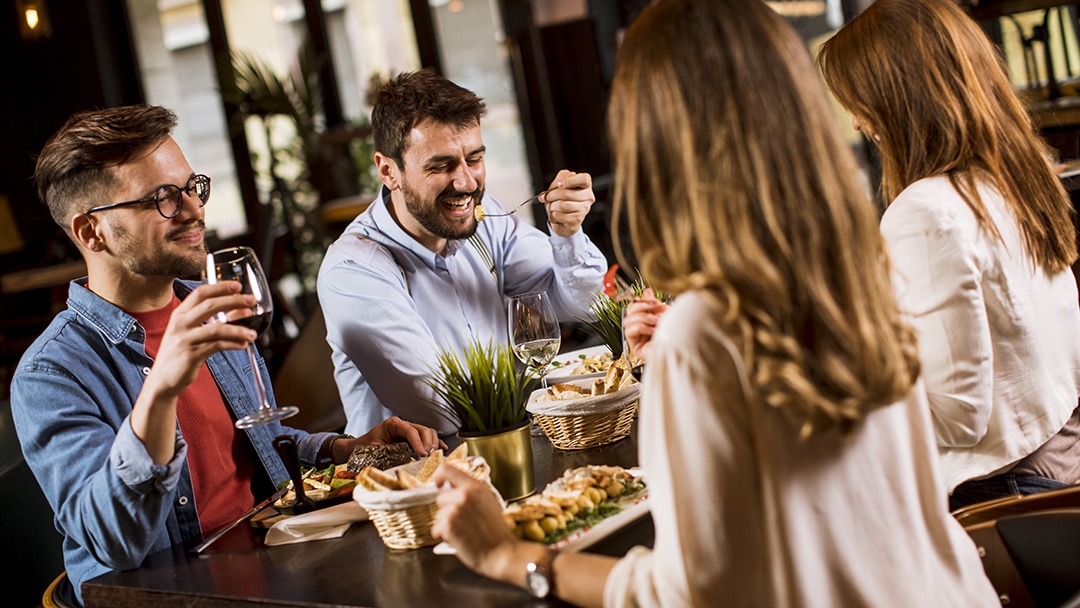 Irish now more likely to eat and drink in shopping centres
Shopping centres have not traditionally been regarded as places to eat in the Irish market but that's fast-changing. According to new research from CBRE, 48% of Irish shoppers said they would be more inclined to partake of food and beverage options within a shopping centre than in other types of retail offerings such as high street stores and retail parks.
In addition, it found that 37% of Irish shoppers said that the food and beverage offering is "very important" or "extremely important" when deciding which shopping centres to visit while a further 36% said it was "fairly important" in their decision-making process. 35% of the 1,000 Irish shoppers surveyed by CBRE also said they would like to see more food and drink options in the shopping centres they frequent while only 6% wanted less.
Simon Cooper, director of the retail department at CBRE, says the food and beverage sector offers an opportunity to change how customers engage with shopping centres, "particularly as developers and owners of shopping centres strive to increase dwell times, boost footfall and boost average spend within their schemes".
Quality
CBRE's research found that 48% of Irish shoppers said that there is a lack of top quality restaurants in the shopping centres they frequent while 78% cited "food quality" as an "extremely important" or "very important" aspect in determining where to eat. This is much more than value, speed of service or convenience of location.
Irish shoppers also appear to be open to new trends as 51% said they would like to see more innovative food offerings within shopping centres, 48% would like to see more independent restaurants, 47% want more healthy or organic options while 45% would like to see more pop-up restaurants or new concepts. Some 39% wanted fewer fast food outlets within shopping centres.
"The challenge is to see a shopping centre as the consumer sees it, understand what they want in terms of food and beverage provision and look to deliver it as effectively and efficiently as possible to maximise the potential of each shopping centre. It is incumbent on landlords to understand what the customer is looking for and to seek out new concepts and bring them to their customers."
CBRE found that 35% of Irish shoppers visit a shopping centre once a week or more and that 55% rate the "overall experience" of a shopping centre when choosing where to shop, with food and beverage options being one element impacting on that experience.
However, it found that the tendency to regularly have food and beverages in Irish shopping centres is somewhat lower than the trend internationally.
More than 27% of Irish participants said they "almost always" have food and beverages when they visit a shopping centre compared to 40% of 22,000 respondents to the study in 22 markets worldwide.
Article by Irish Times