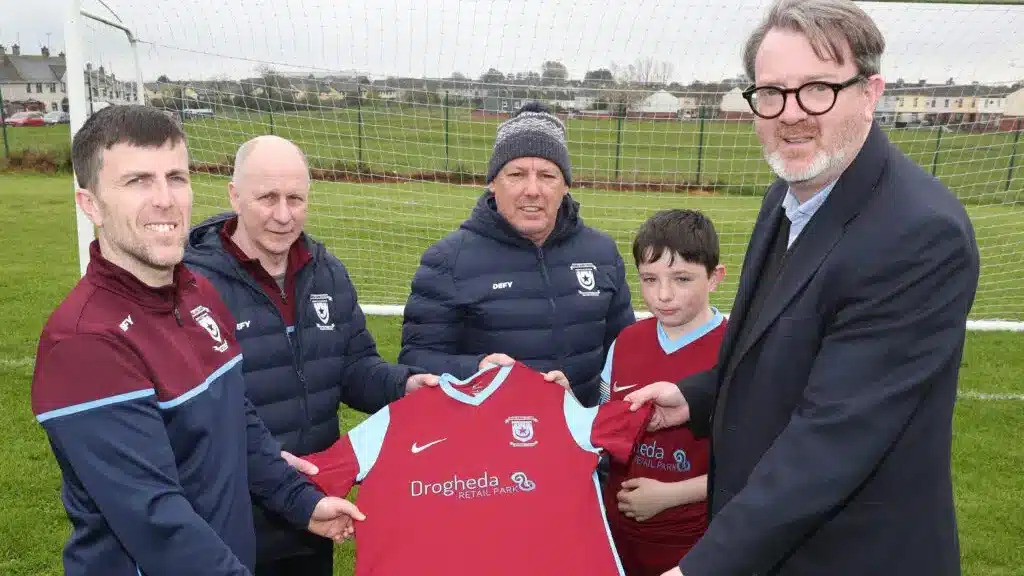 Drogheda Retail Park sponsors Drogheda Marsh Crescent football club
We are thrilled to announce Drogheda Retail Park's sponsorship of the jerseys for Drogheda Marsh Crescent football club.
As a community-focused retail park, it is passionate about supporting local sports teams and encouraging an active lifestyle. Drogheda Marsh Crescent is a fantastic club with a rich history, and we are proud to be able to support them in this way.
The new jerseys look fantastic and we look forward to seeing the team sporting them on the pitch. We wish the club every success and look forward to following their progress.
Additionally, we would like to extend a special thank you to Councillor Michelle Hall, the Mayor of Drogheda (pictured), for joining us last Saturday and supporting the football team.
Drogheda Retail Park is committed to supporting the local community and this sponsorship is just one way of showing our support. We hope that our contribution will help the team achieve great things and inspire others to get involved in sports and fitness.