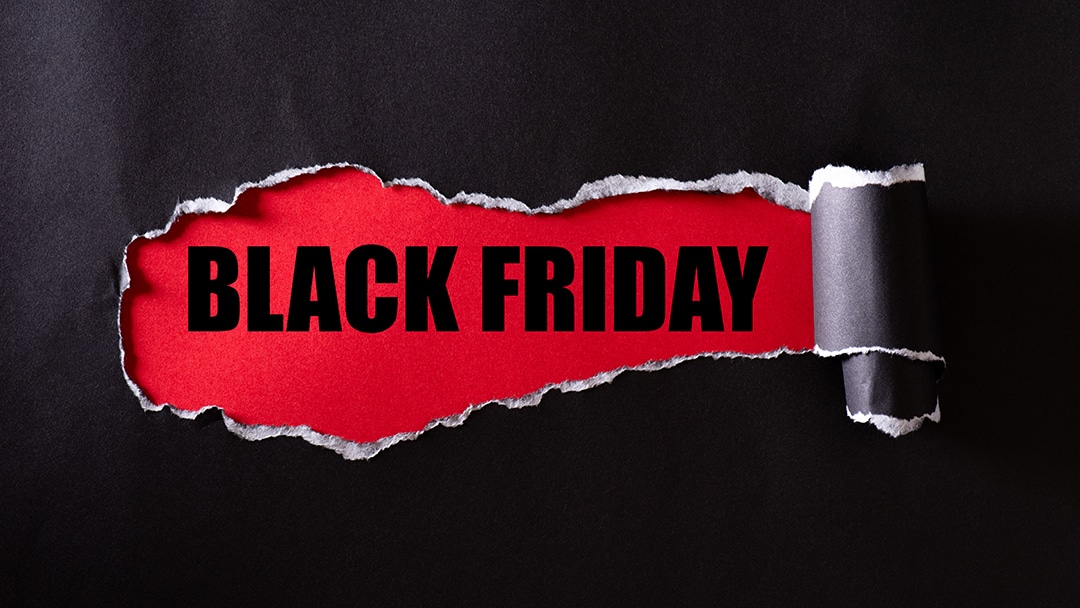 Black Friday throws focus on changing retail market
Dublin City centre retailers held their own in the battle with online retailers over the Black Friday and Cyber Monday week-end. In contrast to the UK where footfall figures dropped by more than 9%, Dublin footfall dipped by less than 2%.
Furthermore compared to the previous Friday, November 20, Dublin city centre footfall and retail sales figures recorded increases. Footfall rose by about 12% on the previous Friday although it dipped 1.9% compared to Black Friday 2014. Even more importantly 62% of retailers in the area report increased spending by shoppers.
These latest figures from Dublin Town, the business improvement district organisation, cover an area stretching from St Stephen's Green to Parnell Street.
The north side of the city fared best but Grafton St suffered a 6.5% footfall decline last week compared to the last week of November in 2014.
Richard Guiney of Dublin Town attributes the Grafton slippage to a combination of factors including the traffic restrictions on the route between College Green and Stephens Green as well as the absence of the Christmas Market on Stephens Green. "Last year the Christmas market attracted 750,000 visitors and boosted footfall by 10%. So compared to 2013 footfall is still higher," he adds.
The increase in consumer spending may seem surprising considering the latest Central Bank figures showing increases in household savings.
In October household bank deposits rose by €1.1bn – the largest monthly increase by this sector since 2008. However a closer look shows that savers were putting this money on short-term deposit as longer fixed term deposits fell by €5.3bn while short-term deposits rose by 2.6% compared to October 2014. Such a switch suggests savers may well have been planning to spend such savings on Black Friday, Christmas or New Year sales.
Guiney says this latest Black Friday saw consumers targeting the bargains and it was not confined to the big ticket items like TVs and household appliances. "The bigger fashion stores report increased spending," Guiney says.
However he does acknowledge that weather did discourage some shoppers from, visiting the city centre on Friday.
With the ill winds of Storm Clodagh encouraging some consumers to stay at home, these Irish shoppers opted for their smart phones and laptops to do their bargain hunting.
Research from estate agents Savills shows the relationship between the weather and footfall on Dublin's main shopping streets. Based on trends in pedestrian footfall traffic and tracking these trends over 10 years with changes in sunshine, rainfall and temperature, it shows that a 1% increase in average monthly rainfall is associated with a 0.03% decline in Henry Street footfall.
In other words it would discourage about 5,400 consumers from shopping on Henry St., a figure which for some might be considered a drop in the ocean compared to the average of 1.3 million per month who visited the street this year.
Savills research suggests that the weather seems to have little impact on Grafton St, so the question arises could it be that the prospect of rain in their faces may discourage 5,000 southside consumers from crossing the Liffey? Furthermore will the extension of the Luas Green Line to O'Connell St remove this key obstacle when south siders will be able to defy the weather and sample northside bargains?
The combination of the weather and online retail success might well have been a subliminal factor that contributed to the emergence of one of the world's most successful online retailers emerging from a city with a similar climate to that of Dublin.
Amazon, which made its name from selling books online, is headquartered in Seattle, a city which gets about 36 inches of rain per year while Dublin gets about 30.
It's a well known practice for Irish people to describe cold, wet, windy weather as "a day for curling up with a good book in front of the fire".
But bucking (or should I say booking?) the online trend, Amazon itself chose Seattle for its first physical bookstore which it opened just a few weeks ago. It took 20 years of online sales experience during which it introduced e-books, before it decided to open a real, as opposed to a virtual, book shop.
And the book industry welcomed the move. The Guardian newspaper reports the Publishers Association, as saying Amazon's real shop showed the strength of demand for hardback and paperback books. "Book stores have been imperilled in recent years, but even Amazon has seen the benefit of a physical browsing experience."
An even more encouraging aspect for investors in retail property is that Amazon was seen as following in the footsteps of Apple and Samsung which have shops across the world selling its technology and bolstering its brand.
Amazon's timing is also considered interesting. Only a month earlier the UK book retailer Waterstones removed Kindles from its shelves due to what it described as falling sales in its stores.
It makes sense when you consider that if you go into a book store you are more likely to browse real books rather than virtual ones.
Furthermore most retail experts says that one of the side effects of the online phenomenon is that it is transforming retail destinations from a shopping to an leisure activity with more of the heavy lifting and bargain hunting being done on line. And of course browsing in a book store is one of those activities which combine both leisure and retail experiences.
Equally interesting is that Amazon's new store sends a clear signal that the apocalyptic warnings about online retailers decimating the retail property market are unlikely to come to pass despite Black Friday and Cyber Monday sales.
Article by Independent